Some things are worth paying for. An investment in your appearance and your confidence cannot be valued in pounds, however we also appreciate that everyone has financial constraints. For this reason, we work hard to keep our scalp micropigmentation costs as low as possible, so that everyone can benefit from this amazing procedure.
Ultimately the cost of your treatment is decided by how much session time you need. Routine treatments cost less than more challenging cases, however with Skalptec you are guaranteed a very competitive price, whatever your needs.
| Procedure Type | Cost |
| --- | --- |
| Scar camouflage | from £500 |
| Hairline restructure | from £1000 |
| Standard procedure | from £2000 |
| Standard procedure with scar camouflage | from £2500 |
| Alopecia camouflage | £POA |
Payment options & finance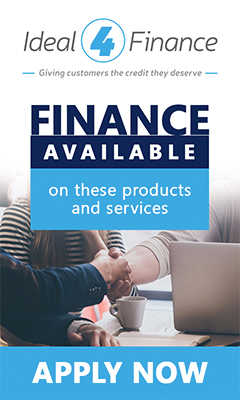 We accept all standard payment methods including credit and debit cards (Visa, Mastercard, Maestro and AMEX), cash, cleared cheques and bank transfer payments.
A deposit is payable to secure your booking, then the remaining balance is split between your treatment sessions. This enables our clients to pay in 2-3 smaller installments.
At Skalptec we also offer high quality credit terms for eligible clients through our chosen credit broker, Ideal4Finance. With rates starting from just 4.8% variable, Ideal4Finance offer some of the most competitive finance terms in the business.
If your credit rating is less than perfect, Ideal4Finance can probably help. Defaults and even CCJ's can be worked around to provide you with the finance you need for your scalp micropigmentation procedure with Skalptec.
The UK's most competitive rates
We do not spend multiple thousands of pounds on advertising like some of our competitors do. This enables Skalptec to pass on significant savings to our customers. Not only will your treatment be performed by a world class scalp micropigmentation expert, you'll pay a lot less with Skalptec too.
Compare our rates against the largest clinics and see how much you can save. Most clients save at least £500 with Skalptec, with many saving £1000 or more.
Be wary of ultra-low prices
This year we've noticed a lot of new 'clinics' entering the market advertising a scalp micropigmentation service. Upon further investigation, the provider usually turns out to be a permanent makeup practitioner specialising in eyebrows and lips, often with as little as half a day's training on scalp work.
A number of so-called training schools are offering sub-standard training to new technicians, and those technicians are going on to create treatments of a very poor standard. If your chosen technician cannot verifiably demonstrate a significant track record of consistent results, they should be avoided.
Skalptec is the SAFE choice
We offer high quality procedures that are as least as good as those produced by our main competitors, and our scalp micropigmentation costs are significantly lower by comparison. However, most clients do not choose Skalptec simply because we are cheaper. They choose us because we consistently produce the best, most reliable results.
We do not employ large teams of technicians, therefore we do not suffer the same quality control issues as our competitors do. We work only with the very best, hence why we are the ONLY major clinic in the UK to maintain a 100% client satisfaction record.